3月27日から3月31日に香港で開催される「Art Central 2019」において『渡邊 恂三 展』を開催致します。
Shunpudo Gallery will be exhibiting "Junzo WATANABE" at Art Central in Hong Kong , 27 -31 March 2019.
『Junzo Watanabe's Artwork and Obsessions』
Having spent his childhood when Japan was led by militarism, Junzo Watanabe saw people who went through drastic changes after the war ended. He searched for reality of Japan's post-war phase through participating in social movements but couldn't, even from people who acted in those groups. Having observed people's repulsive true nature from their snitching on others for their leftism, willful murders and how everyone spied on others, he became determined to become a painter amid deep resignation in order to regain his individuality. Watanabe's artistic spirit formed from deeply rooted distrust of others doubts every rule in the world, and believes that truth may actually exist on its opposite side.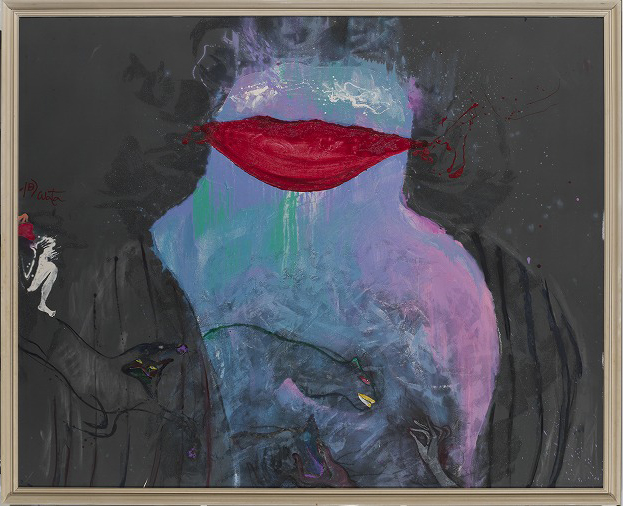 People seek truth and happiness while actually walking toward the exactly opposite direction. This absurdity and fear created Watanabe's style and made him continue to fear crowds that come to attack. Watanabe consistently pursued shapes and forms from his work in the 1970s representing of crowds of people in the subway in Paris to his works in the 1980s marked by original figurative expressions, and has left a unique legacy of his own to Japanese modern art history.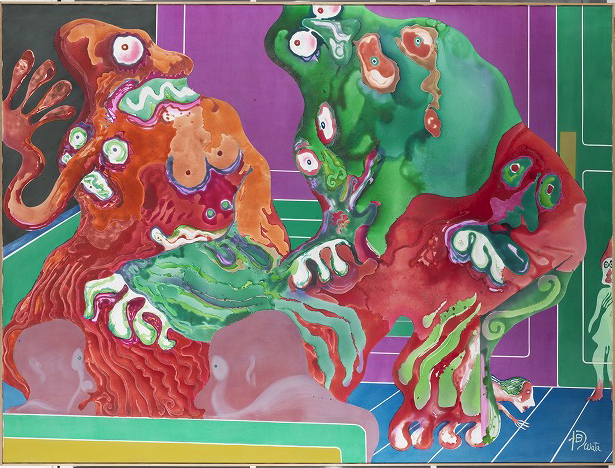 We introduce here a unique work of rare talent who insisted on Japan's unique neo-expressionism during the golden age of abstract paintings and faithfully expressed what were emitted from within the hearts of people into art.
Akira Yokoi(Owner, Shunpudo Gallery)
---
■会期 (General admission):3/27(wed.) -3/31(sun.)
■時間 (Show time):
3/26 (tue.) 12 pm – 9 pm (by invitation only)
3/27 (wed.) 11 am – 5 pm
3/28 (thu.) 12 noon – 9 pm
3/29 (fri.) 12 noon – 9 pm
3/30 (sat.) 11 am – 7 pm
3/31 (sun.) 11 am – 5 pm
■春風洞画廊のブース(Shunpudo Gallery Booth):No. A12
■展示 (Exhibition):渡邊 恂三 展 "Junzo WATANABE "
■会場 (Venue) : Central Habourfront Event Space
■住所 (Address) :9 Lung Wo Road Central, Hong Kong
作品 画像 Artworks
渡邊 恂三 Profile